Ireland meets Flanders: aifric + Annelise Verbeke + Jan Vantoortelboom
Join us for an evening of readings and conversation with celebrated World Editions authors Aifric Campbell, Annelies Verbeke and Jan Jan Vantoortelboom.  Enjoy a glass of Belgian beer courtesy of Flanders House, London.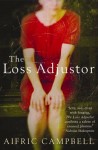 Aifric Campbell is an Irish writer based in the UK whose novel On the Floor was long listed for the Orange Prize 2012. Previous work includes novels The Loss Adjustor (2010) and The Semantics of Murder (2008), and Aifric's short stories have appeared inThe Book of Men, The Irish Times and New Irish Short Stories.
Annelies Verbeke is an award winning novelist, short story writer, essayist and scriptwriter. Her debut novel S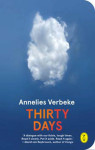 leep! sold over 70,000 copies in the Flemish edition, and her work has been published in twenty-two countries. Her most recent novel Thirty Days is now available in English, translated by Liz Waters.  Voted by Dutch readers as the best novel of 2015.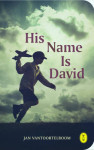 Jan Vantoortelboom's second novel His Name is David has been translated into English from the Dutch by Vivien D Glass and will be launched as part of this evening's event. It's the story of a young teacher in pre-world War I Flanders, attempting to evade his fate. Jan's writing has been compared to Pat Barker. Having studied in Dublin he counts Roddy Doyle among his influences.This evening will be chaired by Rosie Goldsmith – broadcaster, journalist and director of the European Literature Network.£3 tickets (redeemable against purchase of one of this evening's featured books) are available in store, by telephone 020 7851 2400 or by email [email protected]