THE LOVE MAKERS: my forthcoming book on our technological seduction 
Thrilled to reveal my next book… what an adventure this has been! https://t.co/GPLPQjC9oA

— aifric campbell (@AifricCampbell) February 10, 2021
Valentine's special – our panel chat, Feb 2021
On the 10th anniversary of the global financial crisis: my story on Lehman Brothers collapse.
"Ooh," E giggles, "it's the wolf of Wall Street."
M stuffs a cushion over her mouth and E points at DiCaprio's leering screenface.
"So Dad," she goes, "did you ever snort coke off someone's ass?"
Then they're rolling about in hysterics. I mean, what do you say to that? So I give them the sad Dad headshake and turn away.
"No wait," E straightens up, "what it was really like?" CONT…
MONEY TALK, my short story for Almeida theatre, 2018
MONEY TALK was commissioned by the Almeida theatre, London for LIES, an interactive production on economics and high finance.
"Ten years after the financial crisis we are reminded yet again of the toxic culture of cowardice, cronyism and greed that brought Ireland to its knees and the players who, for the most part, went unpunished."
Symposium: Women's Writing and Science.  Joint address on creative writing and identity, with Anita Chandran, alumna from my Creative Writing class at Imperial College who is combining a PhD in experimental physics with a creative anthology about women in science.
Extract from a forthcoming business book by Aifric Campbell & Tara Ricks, Irish Times March 2018
"The car park at my son's school is full when arrive, so I know the triathlon is under way. A few girls come streaking out of the pool house in wet togs – they've already cycled three times round a large field and swum 10 lengths and now they're heading off for a cross-country mile. By the time I take up position at the finish line, a 12-year-old girl – let's call her Ellie – is powering ahead when she suddenly slows down…" READ MORE
On the Floor, Fiction on Finance, longlisted Orange Prize 
What the critics are saying: ..the smartest financial novel since The Bonfire of the Vanities, and the first with a fully drawn female heroine – Frank Partnoy /.. brilliantly combine[s] the best elements of the modern financial thriller and the nineteenth-century coming-of-age story to create a commanding work of fiction—Stephen Amidon / It's that rare work of fiction in which the financial world functions as more than a mere backdrop – Bloomberg / Campbell, a former managing director at Morgan Stanley, punctures the seamy darkness of banking with acute observations- Publishers Weekly / Of all the contemporary heroines, Geri Molloy might be the most badass. Watch out, Lisbeth Salander. —Marie Claire. 
Aifric spent 14 years at Morgan Stanley where she became Managing Director on the London trading floor. Her first novel, The Semantics of Murder (2008) was inspired by an unsolved murder of a brilliant mathematician in LA. The Loss Adjustor (2010) tells the story of a woman who is haunted by the loss of her childhood friends. Short fiction:  New Irish Short Stories (2011), The Book of Men and the Irish Times. FILM: C.K. (2012)  inspired by the real life case of an Amsterdam accountant who embezzled 16mill euros and disappeared. Aifric holds a PhD in Creative & Critical Writing from the University of East Anglia.
"On April 3, global news outlets simultaneously released 11.5 million confidential documents from a Panama law firm that exposed how the rich and powerful conceal wealth and evade taxes…."READ MORE
"0335  Dublin, the witching hour. I'm singing Woody Guthrie as a defence against demons. This land is your land /This land is my land / From California to the New York Island……..  0445 I make a list of the American writers and poets who have sustained my entire life…..".READ MORE
With no publication angst and a killer work ethic, science students easily match their peers in the humanities in the art of creative writing. It even makes them better scientists, writes novelist and teacher Aifric Campbell…
Writing is an act of confidence" Aifric in Grierik
"I came to Brussels to start my fourth novel. In fact I came to write it – to "get black on white". I am always dishing out Hemingway's blunt advice to my students because it's true: without text there is nothing, there is just the idea in your head.…" DOWNLOAD pdf 
According to a recent article in the Harvard Business Review, senior female executives are failing "to assert themselves in high-level meetings". So why do many women founder?  
A failure to prepare and practice, says investment banker-turned-writer 
Aifric Campbell Download pdf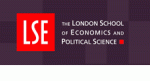 How do you tell stories about financial markets? Aifric addresses London School of Economics 2013
---
TV3: Aifric on life, work and what women want

 
Aifric grew up in Dublin and moved to Sweden where she read Linguistics and lectured in Semantics at the University of Gothenburg. After 14 years in investment banking she decided to focus on the fiction she'd been writing since childhood. She received her PhD in Critical and Creative Writing from the University of East Anglia in 2007 where she has also lectured. Her writing has won awards from the Arts and Humanities Research Council, a Thayer Fellowship at UCLA and various writing residences at Yaddo in New York. Aifric teaches at Imperial College, London and has previously taught at the University of East Anglia and the University of Sussex. Her writing has appeared in The Wall Street Journal, the Guardian, The Irish Times, ELLE, Tatler, The Sunday Telegraph, The Sunday Business Post. She lives in the UK.